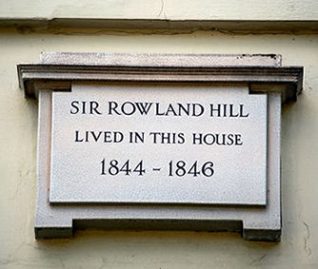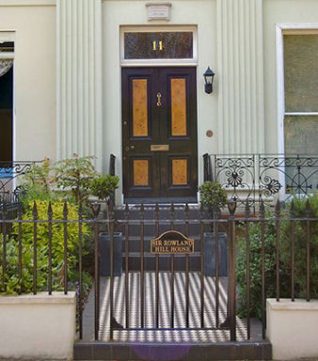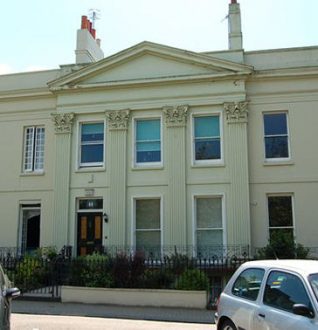 Sir Rowland Hill, the inventor of the penny post lived at 11, Hanover Crescent in Brighton in the 1840s. Born in 1795, Hill became a teacher but retired from the profession in 1833.  He then set his mind to inventions  and went on to produce a rotary printing press used in the production of newspapers.
But he is best remembered for pioneering a system of prepaid penny postage which was adopted in 1839. He produced the famous Penny Black stamp in 1840.
Hill's other innovations were slits in doors for the delivery of post and the roadside post boxes.  He was also involved in the creation of London's postal districts.
When Chairman of the London and Brighton Railway and a director of the London and Brighton South Coast Railway; Hill was instrumental in the provision of express trains and the very popular day excursions to Brighton.
Rowland Hill became Secretary to the Post Office in 1854 and retired ten years later. He was knighted in 1860 and died in 1879.