A First World War soldier?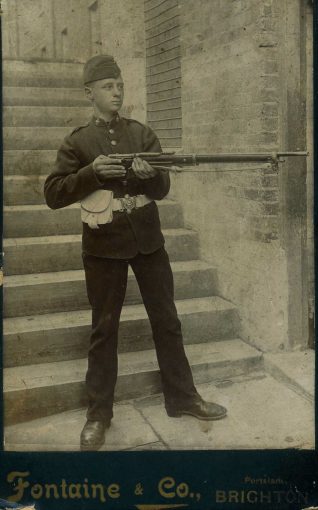 From the private collection of Dennis Parrett
Does anybody know where this picture might have been taken or what it related to?
One suggestion is that it is in the old village of Portslade, probably at Le Carbone factory, which may have been used by the military in the 1st world war. Le Carbone(GB) Ltd, a French company who came over here around the 1890's.
Can anyone help identify it please?