Do you recognise this location?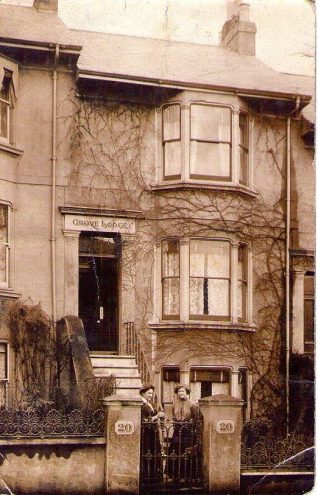 From the private collection of Julie Briggs
This is a postcard which was found by Julie Briggs when sorting through the effects of a relative. It has a Brighton postmark 1911 and is addressed to:
Mrs Spink
The Red Lion
Newton
Lincolnshire.
The family name of the location where the image was found was also Spink.
Click on the image to open a large version in a new window.
Perhaps you will recognise the location? Maybe you recognise the ladies?
If you can help, please leave a comment below.