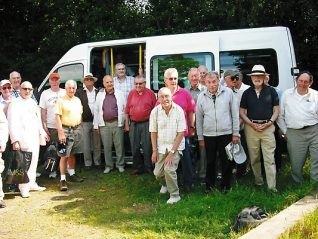 Reproduced with the kind permission of GEMS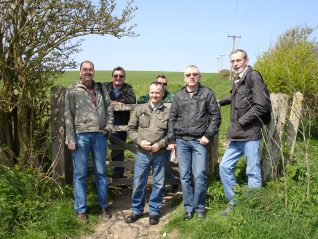 Reproduced with the kind permission of GEMS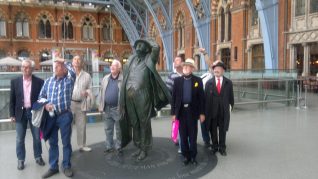 Reproduced with the kind permission of GEMS
Formed in 1997
Brighton GEMS, the Gay Elderly Mens Society was formed in 1997 to enrich the lives of older gay men who reside in Brighton and Hove, and always welcomes new members. The group received the Queen's Award for Voluntary Services to the Community in 2011. Its aims are to engage in many social activities, and also meet once a month in a safe environment where speakers give talks and advice on health and a wide range of topics.
Problems of isolation
Originally known as the Older Lesbians and Gay Mens Forum, the group was formed by an extension of Age Concern who were very aware that there was no organisation helping the older gay population. The majority of new gay residents are of a younger age and settle into gay relationships that last many years. But we all get older and the 'scene' inevitably loses its appeal of visiting bars and clubs. It can be lonely when one partner is no longer around, and it is just at that time the need for an organisation such as Brighton GEMS becomes very apparent.
Lots of activities
With visits to the theatre, East Sussex's brilliant houses and gardens, walks, swimming and many other activities the group goes out of its way to encourage a very healthy way of living. GEMS slogan is "Getting together to make life better" and details of all the activities can be seen on our website www.brightongems.com with a contact page added for those wishing to get in touch.