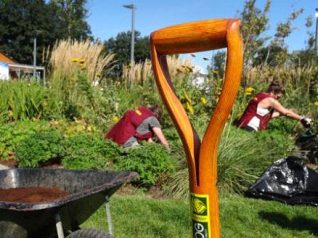 Brighton & Hove City Council
Do you know there is a volunteer Gardening Club at The Level?
Are you interested in gardening? Do you want to make new friends and be part of the team that cares for one of the largest public spaces in the city? Volunteering can be very rewarding – who not give it a try?
The new club will run on Wednesday mornings, starting after the Easter holidays.
If you join the club you will be given essential health and safety, and other information you need to know before being involved, so you can start work shortly afterwards.
More information: parksprojects@brighton-hove.gov.uk
Parks & Countryside Facebook page here