Women's World Cup Trophy Tour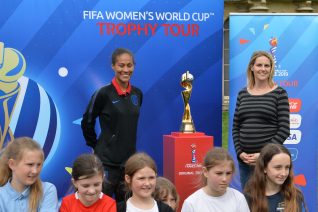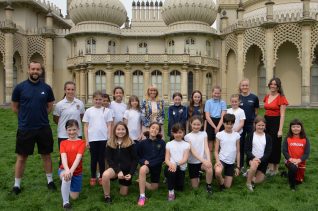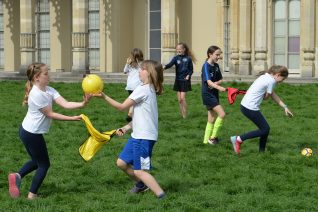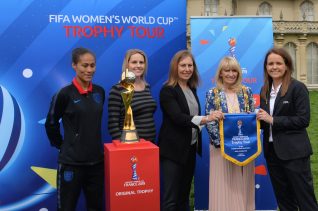 England legends Kelly Smith and Rachel Yankey were on hand to welcome the official FIFA Women's World Cup Trophy Tour to Brighton. The most coveted prize in women's football is travelling across the globe visiting all 24 countries that will compete in the final tournament, which runs from 7 June to 7 July. It set off from Paris on 24 February and the latest stop was at Brighton's historic Royal Pavilion on Tuesday 23 April.
World Cup match in Brighton
Coinciding with St. George's Day, Brighton was chosen to welcome the trophy as the city will play host to the Lionesses' World Cup send-off match against New Zealand on Saturday 1 June. Tickets are still available at just £1 for children and £10 for adults. For more information, visit The FA.com/LionessesTickets. England head coach Phil Neville said:  "I can't wait to bring the squad to Brighton for our send-off game before we head to France. We know we will get brilliant support from fans in the area."
Local girls participate in training
Children from the local Balfour Primary School who are part of the Brighton and Hove Girls' Football School Partnership were invited to take part in the event, having photographs with the trophy before taking part in a special SSE Wildcats coaching session. SSE Wildcats is The FA's participation initiative, created to provide girls aged 5-11 with the opportunity to give football a try, welcoming over 20,000 participants across the country. 1,400 centres will be open across England this summer.