Robert Brown: MBE for charity work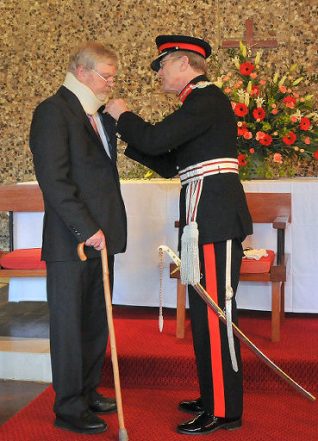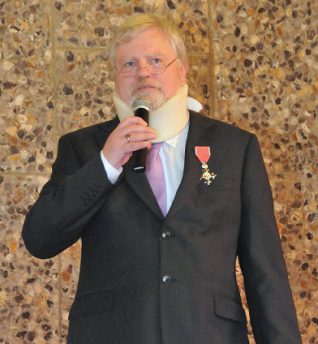 MBE for charity worker
Brighton resident and charity worker Mr Robert Brown, received his MBE award from the Lord-Lieutenant of East Sussex, Mr Peter Field at a ceremony in the local community centre in Bevendean on Saturday 17th April. Also present was the Mayor of Brighton and Hove, Councillor Ann Norman.
Tireless worker for local groups
Mr Brown's award was made in recognition of the many years of charity and community work that he has undertaken within Bevendean. Mr Brown, age 55, was registered as disabled in 1991 and has since spent his time working for local charities. He is currently chair of a number of community groups working to improve the local area for the benefit of everyone.
Decided against Buckingham Palace
The MBE presentation was made in the local community centre at the special request of Mr Brown who was keen to share the award amongst the community. Mr Brown said:  "I was astounded to hear that I had been named in the New Year's Honours List and delighted to accept this award on behalf of everyone who works hard for our local community. That's why I decided against going to Buckingham Palace and instead have around 200 people here for a celebration party in the centre."