Paula Young: Beauty Queen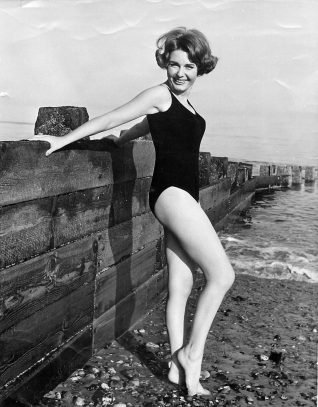 From the private collection of the Green family
My mother was Paula Young.  She was a local beauty queen; 'Argus Girl' and 'Shoreham Girl', and grew up in Hove.
Her father 'Bunny' and mother Margery, operated the pub at the Sussex County Cricket Club for years.  Mum married Stanley Green (did colour for Vidal Sassoon -also from Hove), had two children (myself – Sh'eli and my brother – Damon) and moved to Vancouver, Canada.
If anyone remembers my family, please leave a comment below.